In order to mitigate the impact of the pandemic on indigenous populations, immunization brigades applied 6,945 vaccines against covid-19 in Loreto and Ucayali, within the framework of the Alliance for the Amazon project against Covid-19 of Cedro, USAID and the Amazon Hope Medical Program of Peru (PMEAP).
Total, 445 riverside towns of the Amazon, Marañón, Puinahua and Ucayali rivers They benefited from the interventions of the Alliance for the Amazon against Covid-19 and the PMEAP, which seek to reduce the vaccination gap, including prevention, early detection and response to the disease.
Since April 2021, in coordination with the regional health directorates of Loreto and Ucayali, the Alliance – through the PMEAP hospital ships Forth Hope and Amazon Hope – has been providing care to vulnerable populations in the Amazon in physical health and mental health.
The joint work allowed to carry out 116,953 medical services and 3,350 psychological services in indigenous populations. Also, applied 3,394 vaccines against other diseases, such as the human papilloma virus, tetanus, hepatitis B, influenza and pneumococcus, among others.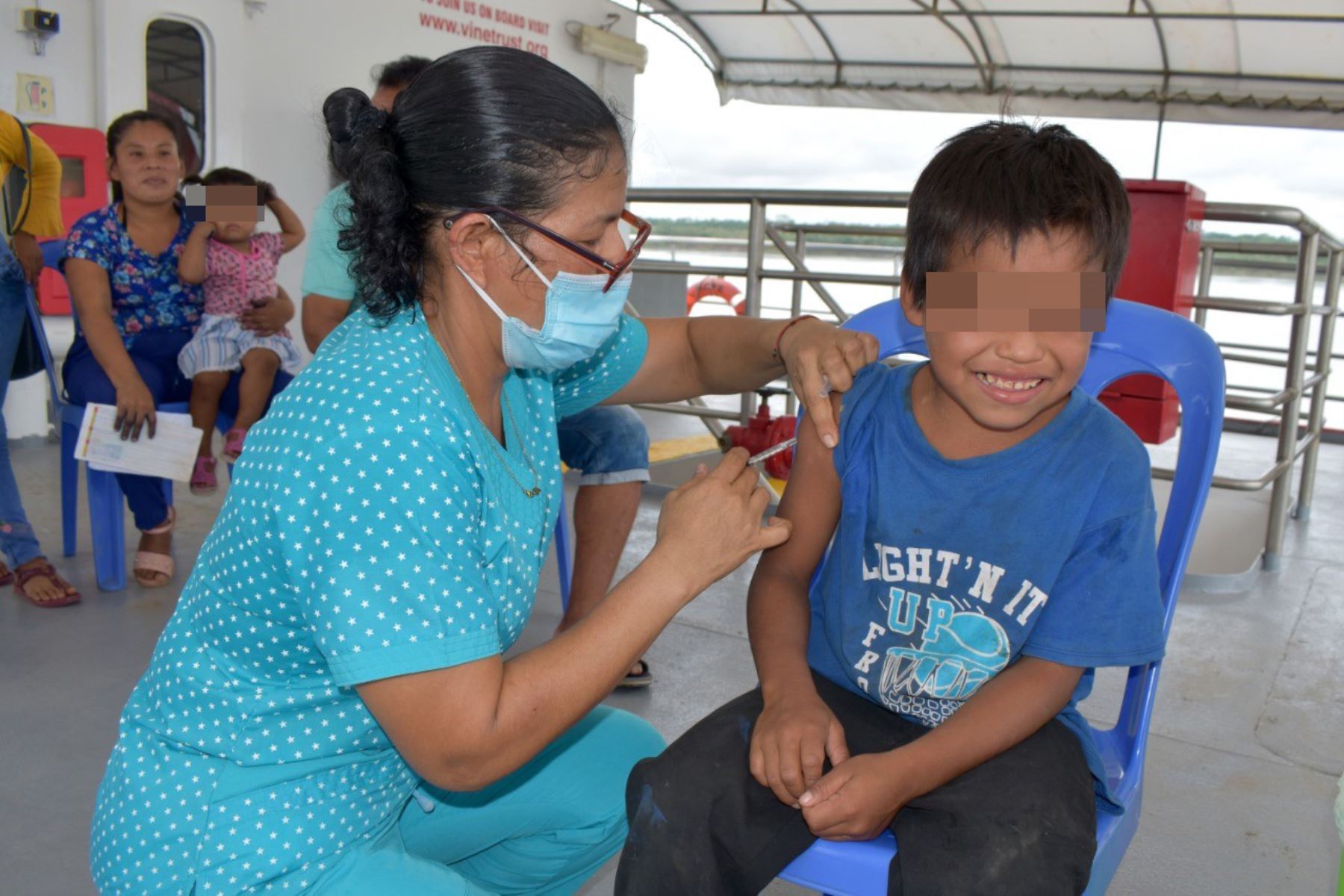 About the project
Meanwhile, the PMEAP is an initiative financed by the Scottish NGO Vine Trust which, for 20 years, has been providing medical assistance to the most vulnerable populations of the great Amazonian rivers of Peru.
More on Andean:
#AndinaPodcast ?? Learn about the research that seeks to prevent neurodegenerative diseases, such as Alzheimer's and Parkinson's, with derivatives of aguaje and camu camu; and the project to combat anemia with coffee.

?? https://t.co/4sqP48DC15 pic.twitter.com/9qAwMfTMRV

– Andean Agency (@Agencia_Andina) September 9, 2022
(END) NDP/CCH
Posted: 9/21/2022