The Pan American Health Organization (PAHO) points out that every year, more than 700,000 people take their own lives after numerous suicide attempts. This corresponds to one death every 40 seconds. The suicide rate is estimated to have increased by 17% in the years between 2000 and 2019 in Latin America. A challenge to meet the goal of reducing the global suicide rate by one third by 2030, according to the Sustainable Development Goals (SDG).
According to Dr. Roberto Amon, associate professor of psychiatry at the Universidad de los Andes School of Medicine and medical director of iPsychiatry, 1 in 10 adolescents suffers from depression and a very small part of them receive help. "A depressed adolescent has a 30 times greater risk of suicide", indicates. In Chile, 1 out of every 14 adolescents between 12 and 18 years old experiences a depressive episode in one year. "Suicide is not only a symptom of depression, but more than 50% of people who commit suicide suffered from depression," explains Dr. Amon.

However, the specialist clarifies that "With prompt treatment, including medication and psychotherapy, most people recover from a depressive episode within 3 to 6 months of treatment". Regarding the causes of depression, Dr. Amon comments that there are different determinants that favor its appearance. Knowing the impact that each of these factors has on individuals allows the development of prevention strategies and also treatment to prevent or treat the disease both individually and globally, and thus also prevent suicide.
"The determinants of depression include variables ranging from individual factors to social and environmental factors. These do not act individually, but feed off each other in ways that act on multiple levels to ultimately affect brain processing and structure. They can be separated into: Biological determinants, psychological determinants, social determinants and other determinants or emerging determinants. Within the latter, the following stand out: less exposure to sunlight, rapid weight loss and recovery, environmental pollution and exposure to screensadds the specialist.

Dr. Ricardo Corral, psychiatrist and president of the Argentine Association of Psychiatrists (AAP), assures that "Other very frequent stressors that increase people's vulnerability are anxiety, insomnia and sadness, risk factors that contribute to increasing depression and suicide. Many times these factors are linked to abusive behaviors, such as sexual harassment and abuse and bullying. In addition, it is important to attend to the presence of psychosocial components that intervene, such as the pandemic, quarantine, insecurity, economic crisis and poverty, among others".
For her part, Dr. Andrea Otero, a medical specialist in clinical psychology and president of the Colombian Association of Psychiatry, assures that "depression is present in more than 50% of suicides, and the risk is greater if, in addition, the person suffer from anxiety. Added to this is the fact that alcohol consumption can aggravate the depressive picture, which increases the risk of suicide, approximately 50% of these attempts occur after having previously consumed alcohol or abused psychoactive substances (SPA). Almost all mental illnesses increase suicidal risk, with more than 10% of people with bipolar affective disorder, schizophrenia, borderline personality disorder, or antisocial personality disorder dying by suicide. Similarly, it should be taken into account that painful and chronic medical illnesses contribute to 20% of suicides in the elderly.
It is not a myth that suicide rates tend to increase with the arrival of spring. According to specialists, the explanation for this phenomenon is related to changes in the climate that alter the body's biorhythms, producing more serotonin in the brain as a result of sun exposure. This would generate an increase in energy levels in people without mood disorders. However, in a patient with depression, for example, this scenario contrasts with their depressed mood, causing a feeling of loneliness and isolation. That is why it is called "Gray Spring."
To that, it is added that In winter, people who suffer from depression tend to be calmer, because a climate aligned with their discouragement is more comfortable for them. The psychologist at Clínica Las Condes, Lorena Ceballos, explains that "when spring arrives, most of us improve our mood, social life is reactivated, the National Holidays are announced. They all seem motivated, but not those who feel bad emotionally. His environment tries to convince him, generating pressure and impotence. Feelings of personal inadequacy increase and the lack of understanding of the context sharpens feelings of loneliness with which anguish and hopelessness grow and, in some cases, thoughts of threatening one's own life," clarifies the specialist.

Cristián Aguirre, a psychiatrist at Clínica Las Condes, also emphasizes that currently "We lead a life with high demands and little permission for enjoyment and leisure. If we add to this the uncertainty generated by Covid-19, the loneliness experienced by many and the need to permanently adapt to the changes caused by the health crisis, we find ourselves in a propitious scenario to trigger psychological disorders of different types in the general population". That is why it is important to emphasize the importance of being attentive to certain signs to consult on time and receive adequate treatment if we are facing a disorder in our mental health.
The Pan American Health Organization indicates that suicide is the fifth most important cause of disability-adjusted life years in Latin America; and it is the third cause of death among young people between the ages of 20 and 24. Without neglecting that they are people aged 45 to 59 who have the highest suicide rate in the region, followed by those aged 70 and over. In addition, PAHO highlights that around 79% of suicides in the Region of the Americas occur in men. As well as, the age-adjusted suicide rate among men is three times higher than that of women.
Dr. Corral points out that "we also see an increase in the rate of suicide in adolescence and imitation suicide behavior. Different series have visualized suicide in a 'romantic' way, which encourages people who are a little inhibited to be encouraged to execute it. It is important to observe it from the pain of the bereaved and also from the aftermath of failed attempts, which leave them with significant disabilities that lead to a poorer quality of life.".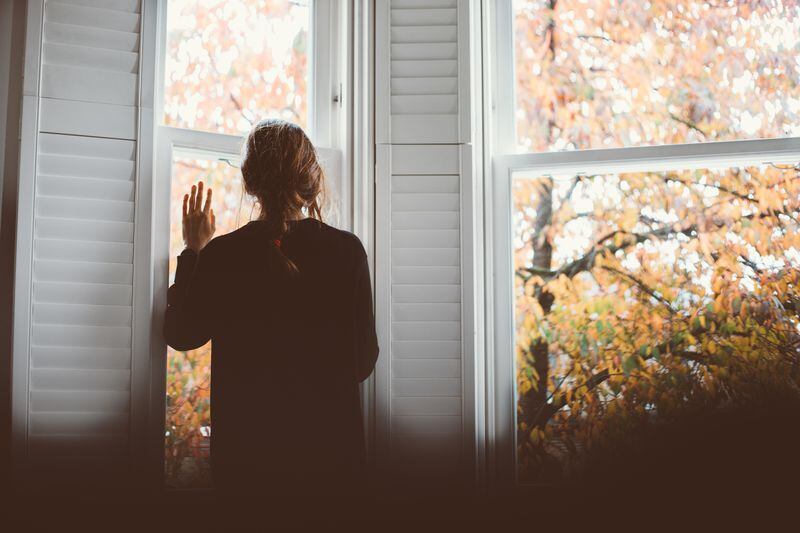 The National Institute of Mental Health in the United States warns about certain behaviors that can be a sign that someone is contemplating suicide. These are, among others, talking about wanting to die, feeling great guilt or shame, being a burden to others; feeling hopeless, trapped, or without a reason to live; make a plan or research ways to die, get away from friends, say goodbye, give away important items, or make a will; use drugs or alcohol more often.
In short, the help and support of family, friends and health professionals can have an important influence in a situation where there are suicidal thoughts. Dr. Andrea Otero, medical specialist in clinical psychology and president of the Colombian Association of Psychiatrycalls for precautionary measures that can be implemented from school, work and family.
If a person exhibits warning signs, asking about their moods and thoughts shows interest and this person may realize that they are not alone.

Accompany, do not judge, listen, be available.

Take action by encouraging the person to seek help from professionals and support people.

Continuous accompaniment by family and friends is very important, since thoughts of suicide do not disappear
"We must be vigilant and dispel prejudices such as that depression is corrected with company or by taking vacations; No, Depression is an illness and requires treatment. It is not a voluntary issue, just as individuals with hypertension or diabetes must lower blood pressure and glucose with medication, in depression there is a metabolic disorder in the brain that cannot be corrected by will alone. The person who has a mental illness should go to a psychiatrist to make a complete evaluation and diagnosis and start treatment", concludes Dr. Ricardo Corral.

During this month Yellow September is commemorated, during which the need to prevent suicide, a serious situation that, with the right approach, can be avoided in many cases. Every step in the direction of mental health care is a step in saving lives.
Asked about what should be done so that schools, universities and work environments are more consistent with the control of bullying and workplace harassment, Emanuel Pacheco, executive director of Katty Summer Foundation states that it is important "not to limit ourselves to acting only when a suicide or an event of serious violence occurs, we must take into account the implications of school and workplace violence in all its forms, beyond the relational, not be satisfied with finding tranquility in the chaos and get used to continue as if nothing happens. It is essential that in study or work spaces, it is seen that aggression generates effects throughout the community, increases the feeling of insecurity, decreases school or work performance, participation, and promotes hostile environments.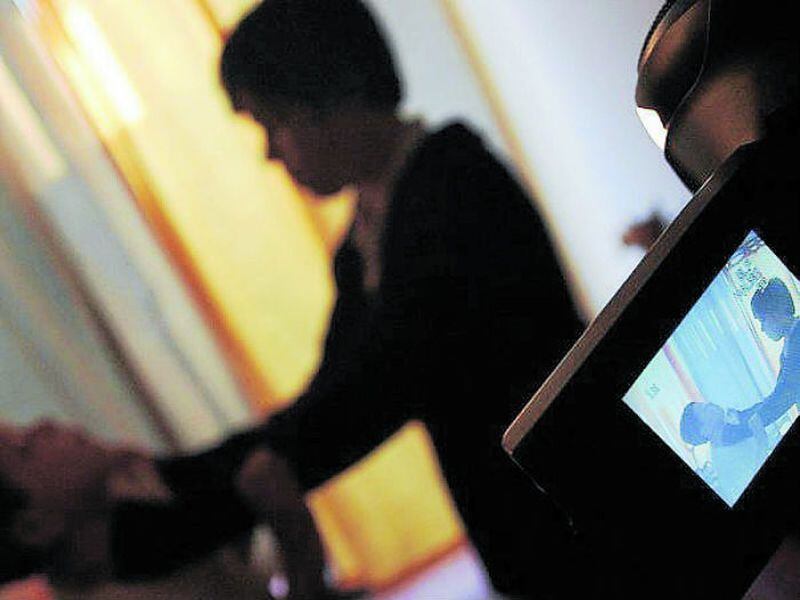 "It is important that we understand that suicidal behavior is prevented by addressing the risk factors that can trigger it in the broader context. Considering that harassment is a risk factor, it is imperative to promote and reinforce non-violent coexistence practices in places of study and work, as well as training academic and work teams in detecting and treating cases of bullying at school or at work, with appropriate action protocols, to mitigate them and provide redress to those involved (selective prevention). And to help raise awareness in the elimination of bullying in the context of education or work, as universal prevention"9, explains Claudia Baros.
The Ministry of Health published in early 2020 a Guide to Suicide Prevention during the pandemic. Likewise, the Minsal has a telephone number available to citizens, in case they have questions or concerns about suicidal actions or intentions, both their own and those of a close or close one. If you feel you need help regarding this topic You can contact Salud Responde at 600-360-7777.