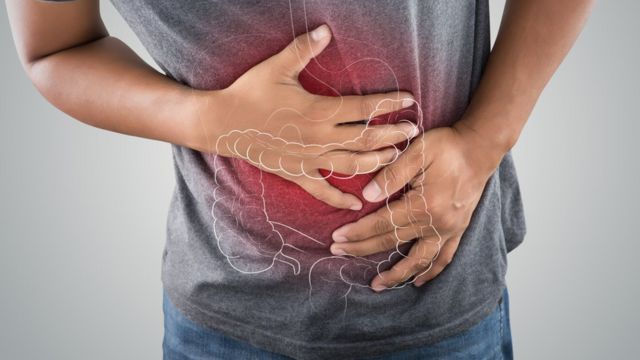 Which foods are better and which are harmful? Should I take any medication to stop it? These are just some of the questions that come up when you have diarrhoea, a condition that can be caused by anything from chronic illness or cancer to stress or poor eating conditions.
Each case is different and people can respond differently to many different foods.
The first thing that experts recommend is to make sure that the person is well hydrated, especially when it comes to children and the elderly.
"Hydration and nutrition are the pillars of diarrhea treatment at all ages, especially in infants and young children," pediatrician Luciana Rodrigues Silva, vice president of the Brazilian Medical Association (AMB) and professor, told BBC News Brazil. from the Federal University of Bahia (UFBA).
From there, you can assess what you should or should not eat.
There are foods that are recommended for the general population, but this "menu" will really depend on the characteristics of each person, such as health history, age and intensity of diarrheaindicate a series of studies and experts consulted by Cristiane Martins for BBC News Brazil.
Also, it is important to understand that it is not just about foods that are recommended or not, but also how they are stored, prepared and served.
Each case is unique and it is up to a specialized professional to guide what should be done.
But, in general, specialists do not recommend some types of foods that tend to aggravate diarrhea in the general population.
These include fatty, spicy, fried, and sweet foods, as well as juices, alcoholic beverages, and foods that are whole grain or contain insoluble dietary fibers (such as beans and whole wheat).
There are many possible causes of diarrhea, including infection, inflammation, food poisoning, food allergies and intolerances, unbalanced diet, covid, medication side effects, stress, or chronic conditions like cancer , Crohn's disease, ulcerative colitis and irritable bowel syndrome.
Diarrhea may be common, but it is a serious health condition that can even kill if not treated properly.
Experts and health authorities recommend seeking medical attention for diarrhea lasting more than a week, blood, pus, or mucus in the stool, persistent vomiting, ongoing or severe abdominal pain, weight loss, palpitations, signs of dehydration, or changes in stool color.
Do I have to take medicine or food to try to stop the diarrhea?
Experts recommend not stopping diarrhea, because it is a manifestation of the body's defense and trying to stop it can affect the fight against a toxin from a bacteria that causes inflammation in the intestine, for example.
But there are foods that are generally recommended for all people to relieve or not aggravate symptoms, such as lean chicken, fish (not fatty), lean meat, white rice, unpeeled apples, carrots,pas, the bean broth and the bananas.
It's about the so-called constipating foodswhich generally cause a reduction in the amount of stool and an increase in "intestinal transit" time, which helps relieve symptoms and prevent complications such as dehydration and weight loss, explains a guide from the Federal University of Triangulo Mineiro (UFTM).
Likewise, those suffering from conditions such as Crohn's disease are advised to keep a record of what they eat and the effects of these foods on the intestine so that this control is more precise and individualized.
It's worth emphasizing that thinking about a diet for diarrheal disease has to do not only with the choice of food, but also with the way it is stored, prepared and served.
What should not be eaten during diarrhea?
Again: each case is unique and people can respond differently to many different foods.
But there are a number of foods that are not usually recommended for diarrhea sufferers in the general population.
Some of these foods are considered laxatives or purgatives, because they increase the activity of the intestine.
The list of foods not recommended generally includes:
Alcoholic, caffeinated, or carbonated beverages
Wholemeal and/or seeded bread
ultra-processed refined foods
High fat content, even salmon
Foods with a laxative effect
Juices have a high level of fructose, which speeds up intestinal transit, so they should be avoided
"Dairy products can irritate the colon and cause diarrhea," nutritionist Durval Ribas Filho, president of the Brazilian Association of Nutrology, told BBC News Brazil.
"In addition, some foods cause immune reactions, such as eggs, milk, soy, fish and shellfish, that is, they oppose allergens and cause diarrhea, nausea, vomiting, shortness of breath, lip edema and redness of the lips. the skin".
Remember that you can receive notifications from BBC World. Download the new version of our app and activate it so you don't miss out on our best content.